Artificial Grass Lawns
In recent years the emerging trend in gardens has been one of instant impact. People lead busy lives and need 'fast gardening' to complement hectic schedules. Looking after a garden can be time-consuming so anything which can cut down maintenance time is welcome.
Artificial grass is one such invention which has made a great impact in the nation's gardens. It is the ideal solution for busy professionals who commute into London and who don't want to waste their precious weekend time slogging away in the garden. It also appeals to older people who love a lawn but feel unable to look after a traditional lawn.
Benefits of Artificial Grass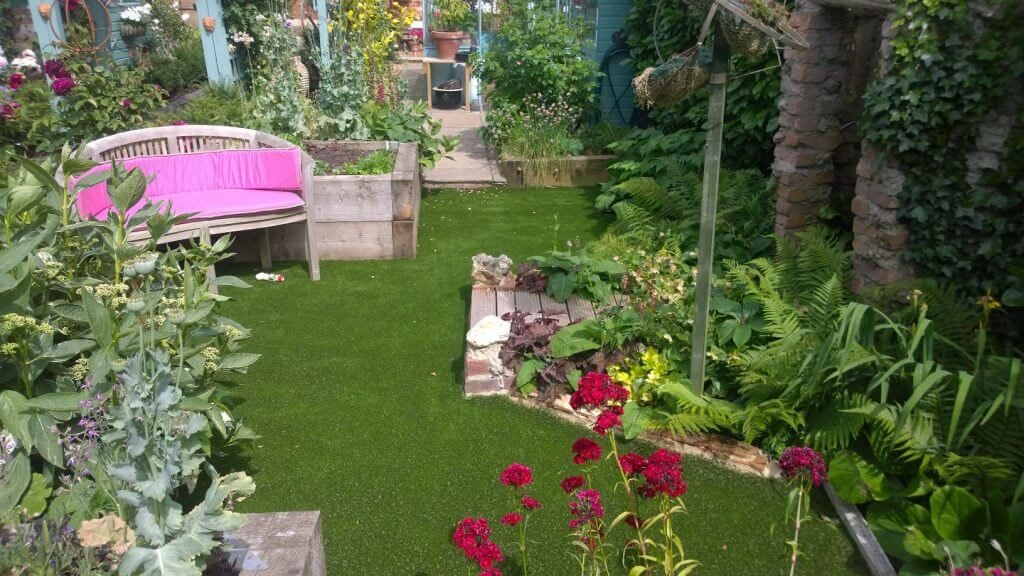 After a tiring week of commuting to work the last thing anyone needs is hours of backbreaking lawn care. Having to get out the lawnmower and edging shears; pulling out weeds from the grass; applying lawn feed and weed killer several times a year. All this takes up too much time.
An artificial lawn needs none of this. It is the most low maintenance item you will ever see in your garden because all it takes to keep it looking great is an occasional sweeping with a brush to remove debris and a very occasional clean with a proprietary cleaner to remove any child or pet-inflicted stains.
Your artificial lawn will look wonderful all year round, especially in the height of summer. When the heat has left your neighbour's grass parched and sparse yours will still be a pristine emerald green.
It can be laid over different surfaces including hard surfaces and decking or, of course as a replacement for your existing lawn, but don't worry if you are unsure. Our team are here to help and advise. Artificial grass is great for children and pets to play on and best of all – no muddy boots or paws trailing through the home in winter! The material which artificial grass is made from has improved enormously over recent years. The grass feels and looks completely natural, is soft to the touch whilst being tough and durable.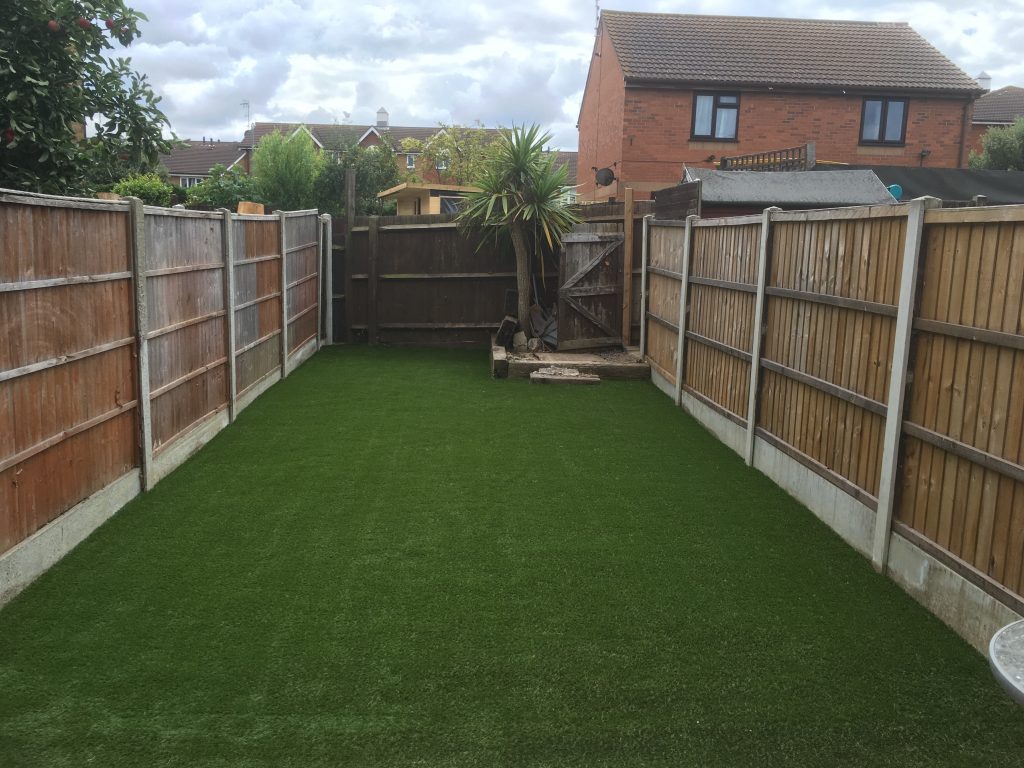 A Worthwhile Investment
Your initial investment will pay dividends over the 20-year lifespan of the artificial grass in the form of savings on lawn maintenance equipment and treatments. Your lawn will look great all year round with hardly any effort, leaving you to enjoy your hard-earned free time. Why not call us today and take a look at all the different types of grass we can supply.